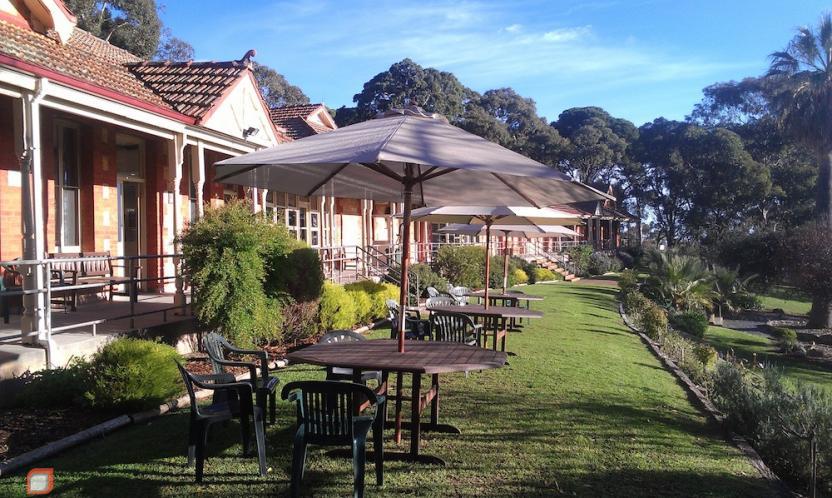 ADELAIDE RETREAT September 2024 ($497-$687)
WOULD YOU LIKE TO DEEPEN YOUR UNDERSTANDING OF MEDITATION AND YOUR OWN MIND?
What if in a weekend you could learn  beneficial skills and techniques to increase your happiness and fulfillment of life –

Would that help you?
Here at Skillful MIND we believe that meditation and yoga does help – in all areas of our chaotic lives. And with a wish to create a space to explore what inner peace really means for each of us, we've been hosting retreats since 2010 – bringing the ancient arts of meditation and yoga to every day people, just like you.
The evidence is in: Mainstream science is now proving in study after study how meditation and yoga can change our brains – for the better, releasing us from stress, anxiety, depression, and many other modern day maladies that seem to increase with our technologies and luxuries of today.
By attending one of our weekend retreats you'll have the opportunity to learn solid techniques, that have proved the test of time, that help you cultivate your own inner peace practices in a safe and supportive environment.
All lessons are shared with you by teachers that also live in your world – who themselves juggle the challenges of balancing work, family, relationships and keeping up with changing technology and modern day life, and who know first hand the value of dedicating time to re-connecting with ourselves.
COULD YOU BENEFIT FROM A WEEKEND ESCAPE THAT GIVES YOU SOME SPACE TO RE-CONNECT WITH YOU?
At Skillful MIND we aim to offer you a retreat that:
Provides a variety of down to earth teachings – suitable for everyday people living in a world of family, work and modern stresses
Presents with easy to understand language to help you grasp the concepts
Is suitable for anyone interested in learning about their mind body connection – whether you're a beginner or have some experience
Has a great balance of theory and practise – giving you a solid foundation to build your own practice after retreat
Is complimentary to existing faith or beliefs
Teaches you a diverse range of take home techniques you can implement immediately
Gives you a supportive environment to explore yourself
Takes only a weekend – making it easier to fit it into your busy lifestyle
---
IMMERSE YOURSELF IN THE TECHNIQUE OF MEDITATION
LEARN TECHNIQUES OF MEDITATION, AND MIND MASTERY, OVER A WEEKEND
HOW WOULD YOU FEEL ABOUT LEARNING ANCIENT TECHNIQUES OF MEDITATION FROM SOMEONE WHO'S STUDIED IT FOR DECADES,

BUT LIVES IN YOUR KIND OF WORLD WITH THE PRESSURES OF KIDS, WORK AND NORMAL STRESSES OF EVERYDAY LIFE?
Peter Radcliffe has traveled the world learning the ancient art of meditation, and his passion is to share it – and help as many people as he can love the lives they live.
Take a journey into the foundations of meditation, designed especially for those who want to gain a deeper understanding of the benefits a meditation practice can bring.
Over the weekend Peter will share his down to earth, highly informative yet gentle meditation instructions. This Meditation Retreat is ideal if you are new to meditation, or still learning, but want to go beyond simple guided meditation.
By learning from techniques of the past you will master the basics, and gain a solid understanding of what meditation is, how it works, and how it can benefit your mind and body. Based solidly in the Buddhist tradition, yet free from religion, Peter brings his own modern style of logic and practicality to make meditation a part of your every day life.
You will learn techniques that people around the world have been using for over 2,500 years, and what to expect if you keep up meditation on a regular basis.
IF YOU WANT THE SOLID FOUNDATIONS TO BEGIN, OR FURTHER, YOUR OWN SUCCESSFUL MEDITATION PRACTICE THAT WILL ENHANCE YOUR LIFE, THIS RETREAT IS FOR YOU!
There is nothing greater in this life than one's own peace, and control, of mind –  would this be of value to you?
PLUS, WOULD YOU BE INTERESTED IN BECOMING A MEDITATION LEADER?
Attendance of the meditation technique retreat qualifies you to attend our Meditation Leaders program.To find out more click here.



WHY A RETREAT?
A Retreat allows you time to focus on understanding, and re-connecting with yourself, in a supportive environment free from day to day distractions, in the company of like-minded people. In this atmosphere it is common for people to progress much faster than through weekly lessons, or on their own.
A RETREAT IS NOT A HOLIDAY – IT'S AN ADVENTURE OF SPIRIT!
In today's world we don't often make ourselves a priority – forgetting that to be able to offer strength, love and happiness to others we must first cultivate it within. A retreat is a commitment to connect with your best self, a commitment to a live a life you love.
---
WHO WILL BE MY TEACHER?
Skillful MIND's father and founder Peter Radcliffe will be your primary guide and meditation technique teacher. He's traveled the world experiencing meditation in many forms, and his passion in life for sharing the peace that can be found through meditation is contagious. His teachings are free from religion, practical and down to earth – which previous students have loved. For testimonials please click here.
If you're ready to experience a life affirming weekend away book now to gain that 'thing' you've been missing in life. 

---
WHERE IS IT, AND WHAT'S THE ACCOMMODATION LIKE?
This retreat will be held at our home away from home – Symons Center at Nunyara Conference Center, 5 Burnell Drive, Belair, SA, 5052. The staff and facilities are great, and we're always well looked after while on retreat
The Symons Center consists of five upstairs two bedroom apartments which sleep up to four people, with their own bathroom. Upgrades to two share or double may be available, but are limited – so be quick!
Linen is required at Nunyara, or you can hire a linen pack when booking. Please bring: Single sheet set, pillowcase and towel. Doonas and pillows are provided
For more information and photos about our venues please click here
---
WHEN DOES IT START – AND WHAT ABOUT DINNER?
The weekend will open for check in from 4pm Friday and the Welcome ceremony will begin at 6pm. (please arrive by 5.50pm to ensure you're settled and we can start on time)
Finger food (dips, crackers, cheese, dried fruit and nuts etc) will be served during our welcome – if you would like something more substantial please either bring, or go and get some food beforehand. A fridge, microwave, plates etc are available for use.
The retreat will finish approx. 3.30/4pm Sunday
---
WHAT'S INCLUDED?
Your weekend retreat includes:
2 nights accommodation – apartment style 2 bedroom rooms sleep up to 4 (or 2 share/double upgrades may be available)
Weekend of teachings – you'll be amazed how much there is to learn!
Yummy meals from Friday night nibbles until Sunday lunch – delicious and nourishing!
Yoga classes – suitable for all skill levels
Early morning silent Meditation sessions – optional but recommended 🙂
Introductory session for NLP Coaching – another tool to increase your mind awareness
---
WHAT DO YOU DO ON RETREAT?
When available you can also 'download attachment' below for a schedule of the retreat. Please note that is is subject to change (due to weather or other circumstances) and retreat attendees will be will be provided with actual schedule on retreat.  Sessions will vary depending on your choice of Meditation or Yoga retreat.
WHAT'S THE FOOD LIKE?
2 words – Simply Delicious!
Skillful MIND retreat attendees rave about the food while on retreat – the only complaint is that there's too much yummy goodness!
The menu has been designed as healthy and wholesome in a home cooked style. It's simple but is full of flavour and you body will thank you for the nourishment. See top right for a link to sample menus. Our venues are also happy to cater for Lactose/Gluten Free, Vegetarian, Vegan or any special dietary requirements you may have.
Please note: while on retreat we recommend you choose the vegetarian option (if you are not already). This gives your digestion time to also have a break, and in many philosophies it's said that a meat free diet is more conducive to a meditation and yoga practice. Vegetarian can be chosen in dietary requirements when booking .
---
HOW MUCH DOES IT COST?
The cost of retreat will depend on where it is, and what accommodation option you choose. At Nunyara the prices are:
$687pp for single
$597 for shared double room (per person)
$497 for quad shared room (per person)
$497 for Non-residential
For more information about the rooms at Symons Center click here
---
WHAT ARE OTHERS SAYING ABOUT THE RETREAT?
| | |
| --- | --- |
|  Emily and Sam – 2017 retreat |  Shannon Payne – 2017 retreat |
|  Emma Swan – 2017 retreat | Renee – 2015 retreat |
|  Richard Dwyer – 2021 retreat | Steph Bartlett – 2015 retreat |
---
I'VE GOT MORE QUESTIONS…..
Not a problem, give us a call on 1300 55 66 71. We're happy to help you decide if a retreat would be right for you.
Take the time and invest in your own Wellbeing!

Imagine having the ability to become aware of your emotions and stop stress in its tracks, before it has a chance to sink its teeth in.
Imagine knowing what it really means to take the time and 'smell the roses' and appreciate what you have, rather than what you don't.
THIS IS WHAT MEDITATION  AND YOGA ALREADY DOES FOR MILLIONS OF PEOPLE AROUND THE WORLD, AND IT CAN DO IT FOR YOU TOO.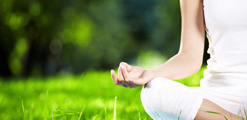 Search your Blog
FREE – 21 Day Mindfulness Challenge