Bliss Meditation Workshop August 2022 ($0-$45)
Are you ready to make BLISS a part of your everyday?
Imagine being able to access peace and happiness with just the change of your mindset. This is the promise of meditation and yet often not the experience of beginner meditators. So how do we achieve deeper states of mediation that will re-set your mind and allow you to taste the benefits of meditation?
The secret is to fully understand the 3 strands of practice that are interwoven into a meditation practice. In this 1 hour event, we will explore all 3 of these strands and explain how you can also start and deepen a practice of mediation that will put you in touch with a sacred dimension of being that will fill you with rapture and happiness each and every

---
IMMERSE YOURSELF IN THE TECHNIQUE OF MEDITATION
LEARN TECHNIQUES OF MEDITATION, AND MIND MASTERY, IN THIS WORKSHOP
Where?
Peak Wellbeing – 5 Holder Ave, Richmond.
When?
Sunday 9.30am on 28th August
HOW MUCH DOES IT COST?
We are asking for $45 or a donation is you are experiencing financial hardship
HOW WOULD YOU FEEL ABOUT LEARNING ANCIENT TECHNIQUES OF MEDITATION FROM SOMEONE WHO'S STUDIED IT FOR DECADES,

BUT LIVES IN YOUR KIND OF WORLD WITH THE PRESSURES OF KIDS, WORK AND NORMAL STRESSES OF EVERYDAY LIFE?
Peter Radcliffe has traveled the world learning the ancient art of meditation, and his passion is to share it – and help as many people as he can love the lives they live.
Take a journey into the foundations of meditation, designed especially for those who want to gain a deeper understanding of the benefits a meditation practice can bring.
Over the workshop Peter will share his down to earth, highly informative yet gentle meditation instructions. This Meditation workshop is ideal if you are new to meditation, or still learning, but want to go beyond simple guided meditation.
By learning from techniques of the past you will master the basics, and gain a solid understanding of what meditation is, how it works, and how it can benefit your mind and body. Based solidly in the Buddhist tradition, yet free from religion, Peter brings his own modern style of logic and practicality to make meditation a part of your every day life.
You will learn techniques that people around the world have been using for over 2,500 years, and what to expect if you keep up meditation on a regular basis.
IF YOU WANT THE SOLID FOUNDATIONS TO BEGIN, OR FURTHER, YOUR OWN SUCCESSFUL MEDITATION PRACTICE THAT WILL ENHANCE YOUR LIFE, THIS RETREAT IS FOR YOU!
There is nothing greater in this life than one's own peace, and control, of mind –  would this be of value to you?
PLUS, WOULD YOU BE INTERESTED IN BECOMING A MEDITATION LEADER?
Attendance of the meditation technique retreat qualifies you to attend our Meditation Leaders program.To find out more click here.


---
WHO WILL BE MY TEACHER?
Skillful MIND's father and founder Peter Radcliffe will be your primary guide and meditation technique teacher. He's traveled the world experiencing meditation in many forms, and his passion in life for sharing the peace that can be found through meditation is contagious. His teachings are free from religion, practical and down to earth – which previous students have loved. For testimonials please click here.
If you're ready to experience a life affirming weekend away book now to gain that 'thing' you've been missing in life. 
---
WHAT ARE OTHERS SAYING ABOUT THE RETREAT?
| | |
| --- | --- |
|  Emily and Sam – 2017 retreat |  Shannon Payne – 2017 retreat |
|  Emma Swan – 2017 retreat | Renee – 2015 retreat |
|  Richard Dwyer – 2021 retreat | Steph Bartlett – 2015 retreat |
---
I'VE GOT MORE QUESTIONS…..
Not a problem, give us a call on 1300 55 66 71. We're happy to help you decide if a retreat would be right for you.
Take the time and invest in your own Wellbeing!
Imagine having the ability to become aware of your emotions and stop stress in its tracks, before it has a chance to sink its teeth in.
Imagine knowing what it really means to take the time and 'smell the roses' and appreciate what you have, rather than what you don't.
THIS IS WHAT MEDITATION  AND YOGA ALREADY DOES FOR MILLIONS OF PEOPLE AROUND THE WORLD, AND IT CAN DO IT FOR YOU TOO.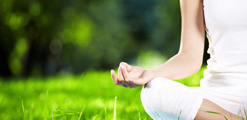 Search your Blog
FREE – 21 Day Mindfulness Challenge