Meditation is a perfect time to focus on yourself, your needs and your wants, and you surely want to make it special. Meditating can be done almost everywhere, but whether you opt for a meditation travel experience or you prefer to do it at home, it's important to have your own place to relax without being distracted; your own personal sanctuary where you can be completely honest with yourself.
Find a perfect location
Creating a perfect spot for meditation is a piece of cake if you have an extra room in your house where you can be completely isolated and focused. But if you don't have much space, think of a location in your home where you feel the most comfortable. It can be a corner of your living room, an area in your house with several windows, a spot in your bedroom, a small part of your garden or even your bathroom if it comes to it.
You can separate the space by using Asian-inspired panel room dividers and create your own spot. Make sure that there are no electronic appliances anywhere near your meditation spot (leave your phone in the other room and turn it off!) since you don't want any distractions while you meditate.
Inspired by nature décor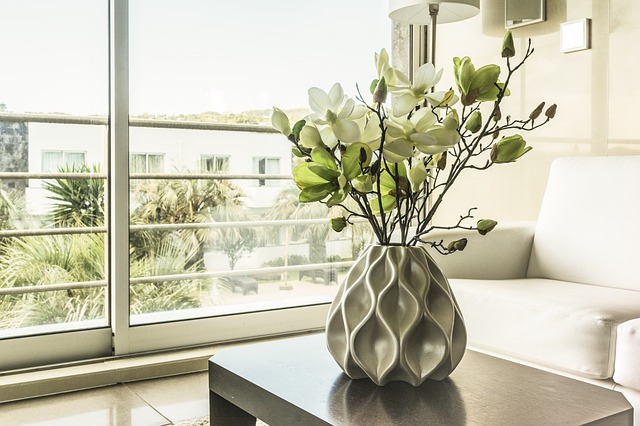 When it comes to decorating your meditation spot, make sure it is clutter-free, clean, neat and that it is personalized i.e. that it reflects your personal style. Avoid using strong colors in your personal space since the key is in achieving inner peace and you want the atmosphere to be calming.
The best option is to paint the walls in neutral shades or earth tones to create a space that will inspire you to stay calm and relax. Avoid overcrowding with decorative accents since you want a space that reflects simplicity and balance. Remove the curtains and let natural light in. Open windows often and let the fresh air circulate through the room. Keep in mind that you are entering your sanctuary (even if it is just a part of your living room, separated by a room divider) and leave the negativity at the door.
The key is in a few little details
Decorate with items that are inspirational and that make you feel good because if you feel comfortable in your special meditation spot, you will be more motivated to spend time focusing on yourself and therefore be more satisfied with your life.
Surround yourself with scented candles and sticks to inspire good energy flow. You could also light a Himalayan salt lamp to fill the air with positive ions and create an impression of the sun. Add a few meditation crystals, one or two Buddha figurines and be careful not to exaggerate with decorative items.
The key is in creating a unique spot that depicts your personality and that is carefully and thoughtfully decorated to inspire your meditation routine.
Take your meditation outside
You can go a step further and create a Zen-inspired garden in your outdoor area. A Zen-inspired garden also known as Japanese rock garden is a carefully composed and arranged landscape to meditate. They were used as meditation spaces for the monks in temples of Zen Buddhism in Kyoto during the Muromachi period.
The specific arrangement of rocks, stones, (sometimes water features) trees, bushes, shrubs and raked sand is created to imitate the true essence of nature – sand is raked in circles to represent ripples in water, stones are set one on top of each other to represent mountains and hills, etc.
Create your own private sanctuary
Creating a Zen-inspired meditation garden in your backyard will make your outdoor meditation a unique experience that you can share with your family members or invite guests to join you on your mindfulness journey. That way you can spend your time outdoors, enjoying fresh air and sunshine or spend time with your family and feel the positive energy flowing throughout space.
Make sure that your outdoor area is clutter-free and clean before creating your serenity sanctuary. Put away all the equipment and garden tools in the shed, don't leave bikes in the garden area to avoid the mess. Keep everything tidy and neat.
These are all simple things you can do to create a perfect meditation spot for yourself. It doesn't have to be too complicated because the point is to create a space that portrays your character and where you feel comfortable – your own unique sanctuary.
by Nina Simons